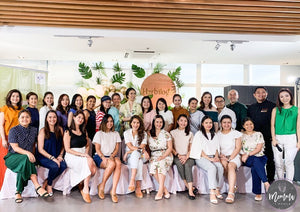 VPharma launches Herbilogy product line in Siematic Kitchen
VPharma launched it newest line of products, Herbilogy, which is a wellness brand offering supplements and super food powders.
Herbilogy products are made from plant-based extracts and come in a variety of forms, such as superfood powders, herb-infused teas, and herb extracts in vegetable capsules.
Herbilogy Products are all FDA and Halal certified, and are manufactured in a WHO-GMP certified facility.
The launch event presented the product line to the audience, and provided several demonstrations by moms, chefs, and fitness enthusiasts.
For coverage of the event, Momma N' Manila provides a great perspective, and she also some other great tips such as healthier diet / fitness / lifestyle choices, and an easy to make smoothie recipe incorporating Herbilogy Pomegranate Peel Powder.
Head over to Momma N' Manila to learn more!
---